Oakland Park Lockout Service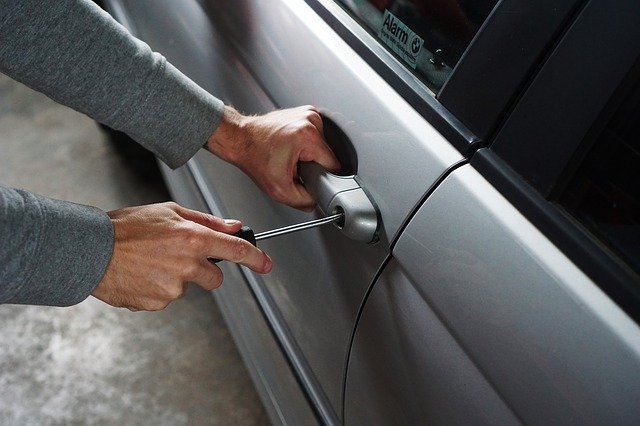 Vehicle locking mechanisms have evolved considerably over the years. It was once straightforward and frequent to lock one's keys in a vehicle. When that occurred, the individual had only two options: borrow a coat hanger or walk home for another pair of keys.
Today's keyless entry cars are highly difficult to lock out of. The only way to do it is to leave your key FOB with someone else, then wait for the car to lock itself. Hurray! Your day has been ruined. You'll have to pay a substantial fee–unless you live in Broward County, whereupon all you have to do is call Oakland Park Towing Company. We'll get you back inside your old or new automobile so you can continue on your journey. Just call us at (754) 799-8866 to learn more about our lockout services in Oakland Park, FL.
Dependable Lockout Service In Broward County
Whether you're in Oakland Park, Fort Lauderdale, Deerfield Beach, or any other community in Broward County, give us a call if you find yourself locked out of your vehicle. We're a small, family-oriented business and we'll take good care of you.
We're the best lockout company in Broward County because: 
We use the latest in professional lockout technologies

We're a small, family-oriented business

We'll go the extra miles to make certain our customers are happy
If you accidentally get locked out of your car, please don't hesitate to reach out to us. We'll gladly come and help you as soon as possible–no matter the time or situation.
Professional Lockout Solutions
We don't use make-shift methods to get into your car. We utilize the latest lockout technologies, so you can be sure that we'll get into your vehicle quickly and easily with no damage done. This goes for both older model cars and today's computerized vehicles. Even if you don't have a spare key on hand, we'll drive you home to retrieve it.
How Can I Avoid Getting Locked Out in the First Place?
The easiest method is to not lose your keys or FOB in the first place. However, we understand that this isn't always possible or realistic. That's why we recommend obtaining a second set of keys—and keeping them somewhere secure and readily accessible (though not actually inside the car if you use keyless entry).
What If My Car Won't Actually Lock?
If your car has keyless entry, then you probably have a spare FOB somewhere in the car. The FOB will automatically unlock the doors when you touch the handle. If your car still uses door-lock systems from years past, we recommend taking it to a good mechanic for a look. With keyless entry becoming more popular, many manufacturers have stopped making parts for older locking mechanisms.
Whatever your circumstance in Broward County, give us a call and we'll be there before you can say, Yale or Master. And please, for pity's sake, don't get upset and smash the window—those parts are pricey to replace. Oakland Park Towing offers secure and professional car recovery.
Our Company also offers other services such as truck towing, heavy-duty towing, auto wrecking, and more.
If you need help with a lockout dilemma, or just have questions about what we do, call us today at (754) 799-8866.