Oakland Park Emergency EV Charging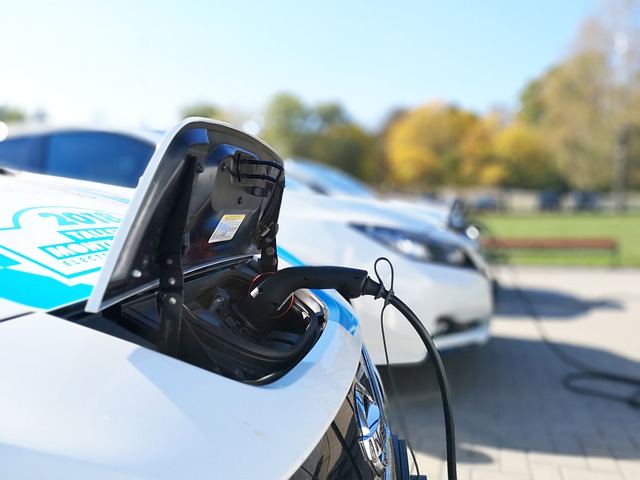 Tesla Motors is leading the way with electric vehicles, bringing us into the future on a lightning bolt. Since 2008, our roads have been vibrating with 1.21GW of irrefutable scientific fact. These cars can travel more than 200 miles on a full charge. That's quite a journey. However, if Broward County ever finds you stranded with a dead battery, give Oakland Park Towing Company a call at (754) 799-8866. We'll be there right away with an emergency boost for your EV.
Emergency EV Towing
If we can't charge your EV for any reason, don't worry – we will tow it to a station that can. You're always in good hands with Oakland Park Towing Company. In many cases, we tow EVs using a flatbed truck because it is the safest method for your car and keeps the battery from being damaged during transport by regenerative braking.
We'll safely get your EV to a nearby charging station. All you have to do now is connect it in. We tow nearly every type and model of electric vehicle out there. Give us a call when you need your battery charged as soon as possible, whether you drive an automobile or a truck.
For over 10 years, Oakland Park Towing has been providing emergency EV charging services in Broward County. We are the most popular provider of emergency EV charging in Broward County. When you need us, call us at (754) 799-8866 immediately.
Does Oakland Park Towing Use Portable Chargers?
Oakland Park Towing Company does, in fact, utilize portable chargers for emergency roadside assistance. We can ensure that your EV has enough power to reach a nearby charging station. In certain cases, we may even take your car and charge it overnight at one of our sites for a modest fee. This service is available for a small fee and is an excellent way to get additional juice for your long road trip.
We know that not everyone is as familiar with EVs as we are, so if you have any questions about our services, please don't hesitate to give us a call. We're always happy to chat about electric vehicles. Oakland Park Towing Company is your go-to spot for emergency EV charging. We can charge almost any kind of electric vehicle out there and we're always working to stay ahead of the curve.
Charging For Almost Any EV
We can juice up any electric car model, new or old. We decided to go all-in on EVs because it's clear they're the future of driving, especially here in the Sunshine State.
We also offer other services including motorcycle towing, winching service, cheap towing, and more.
The city of Oakland Park offers a variety of charging stations for these kinds of vehicles. This is fantastic, but it doesn't guarantee that EV drivers won't run out of those precious gigawatts from time to time. That's when the staff at Oakland Park Towing jumps into action in their Superman costume. We're delighted to be leading the charge with this technology. We're always striving to stay ahead of the curve and ensure that our services are excellent. So, if you need an EV charge, give us a call at (754) 799-8866. We'll get there faster than you can say Burnt Hair.
Oakland Park Towing Company: (754) 799-8866.