Oakland Park Cheap Towing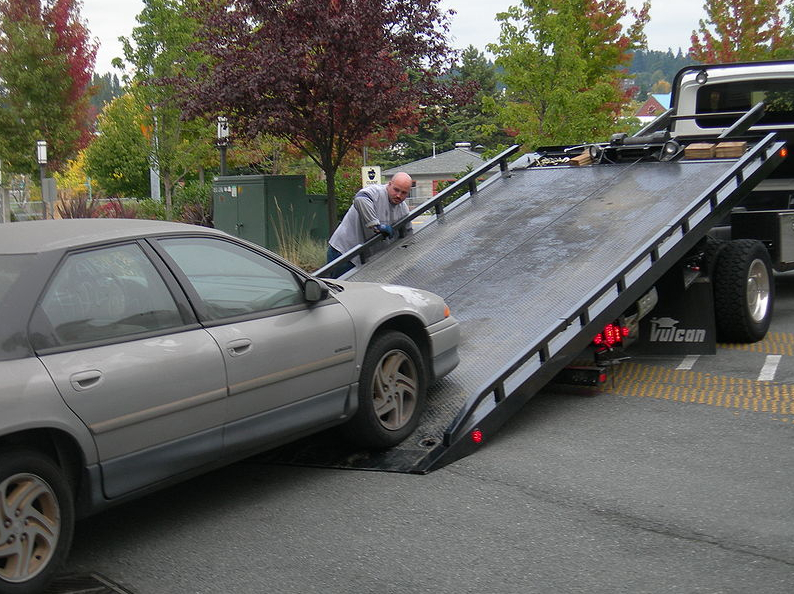 So you're living in good ole Broward County and you need a tow. You call Johnny's Backyard Tow Boys because with a name like that, they've gotta be cheap. Except that they're not. Johnny comes to get your car, drags it like a piece of broken furniture to the nearest gas station, and smiles as he tells you: $500 please.
Jaw–floor.
Oakland Park Towing Company DOES offer cheap towing. Why? Hey, you've got enough trouble on your plate with that broken down car. Do you really need a massive towing bill to go on top of it? Of course not.
We'll tow your vehicle anywhere in Broward County for a fair price that won't send you to the ER. But that's not all–we don't believe in towing your car and leaving you stranded. We'll give you a ride too. How's that for service? And the best part is, we don't even charge extra for it! That's right, our flat rate goes for the tow, the ride, and even a bit of good conversation. It's the type of team we are at Oakland Park Towing Company.
Call us at (754) 799-8866 to learn more about cheap towing services in Oakland Park, FL.
Cheap But Not Poor
Okay, so our rates are great. But does that mean our service is over par? Not a chance. We offer some of the best towing services in Broward County because we've been doing it for so long. And while we might not be able to tow your car with a big fake smile like Johnny, we'll get the job done right and at a price that won't leave you broke. That's way under par (we're talking golf here, so under is good), as well as great for your budget.
So, the next time you're in need of a tow, don't be fooled by a silly name. Come to Oakland Park Towing Company for cheap, quality service that will leave you more than satisfied.
How Do We Keep Our Rates Low?
We keep our prices down by playing an honest game. We know what a great towing service is worth. So none of our guys are going to rip you off or try to upsell you (how can you upsell a tow service anyway?). 
Also, we don't believe in taking advantage of those in need. What we do believe in is offering exceptional service at a fair price. And that's the way we've been able to stay in business for so many years.
So, there you have it. The next time you need a tow, make sure to give us a call. We're Oakland Park Towing Company, and we're here to help–not break the bank. And if you have any questions or concerns, don't hesitate to reach out. We're always happy to chat (or tow).
There's Really No One Like Us
When you need a tow in Broward County, Oakland Park Towing Company is the best choice for cheap, quality service. We've been in business for many years and our team is experienced and professional. We'll tow your car anywhere in Broward.
In addition to our cheap towing services, we also offer a range of other services to keep your vehicle in top shape. This includes emergency EV charging, auto wrecker, and more.
We're also able to keep our rates low because we have a lot of experience. We've been in business for years, and we know how to tow a car correctly. We also know all of the ins and outs of Broward County, so we can get to you quickly and without any problems. And if there are any problems, we know how to fix them quickly and efficiently.
Don't call Johnny's–call Oakland Park Towing Company instead.
Just dial (754) 799-8866.